Following up on the "Face It" shows in Bahrain and Saudi Arabia, we finally staged the touring show in our hometown Cologne. Compared to the international appearances it made the logistics easier, but the performance itself was even more complex than before. A large-scale production with a team consisting of around 70 acrobats, dancers, musicians and technicians for kinetic, lighting design and special effects.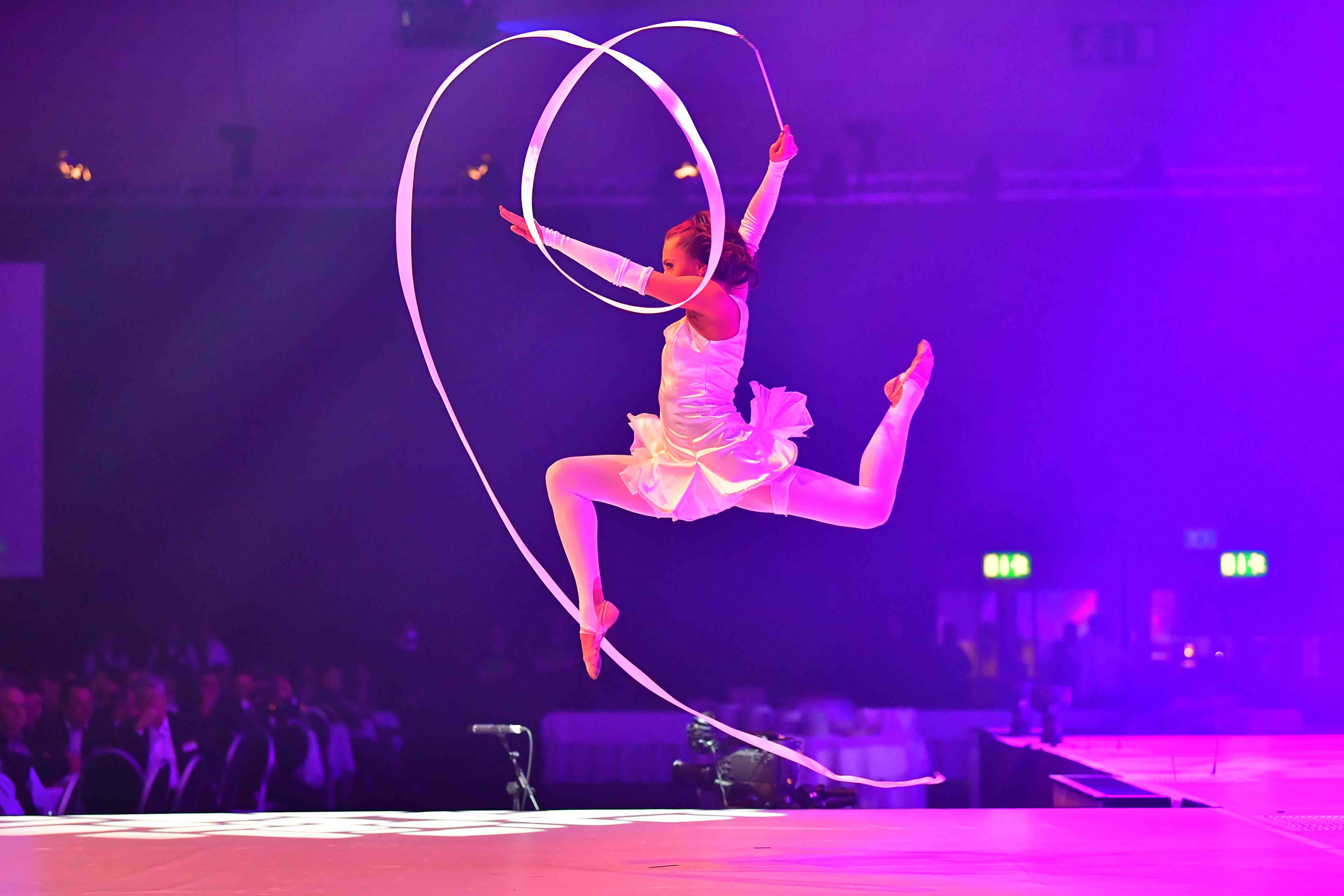 Again, the managing directors Annegret Köhler and Björn Hanefeld were personally responsible for the production, choreography and direction. The planning for the show nearly ran for 7 months. A total of 3,500 guests have been invited to admire the program at an evening event at the exhibition. The client and customer engaged Sanostra to thrill their guests.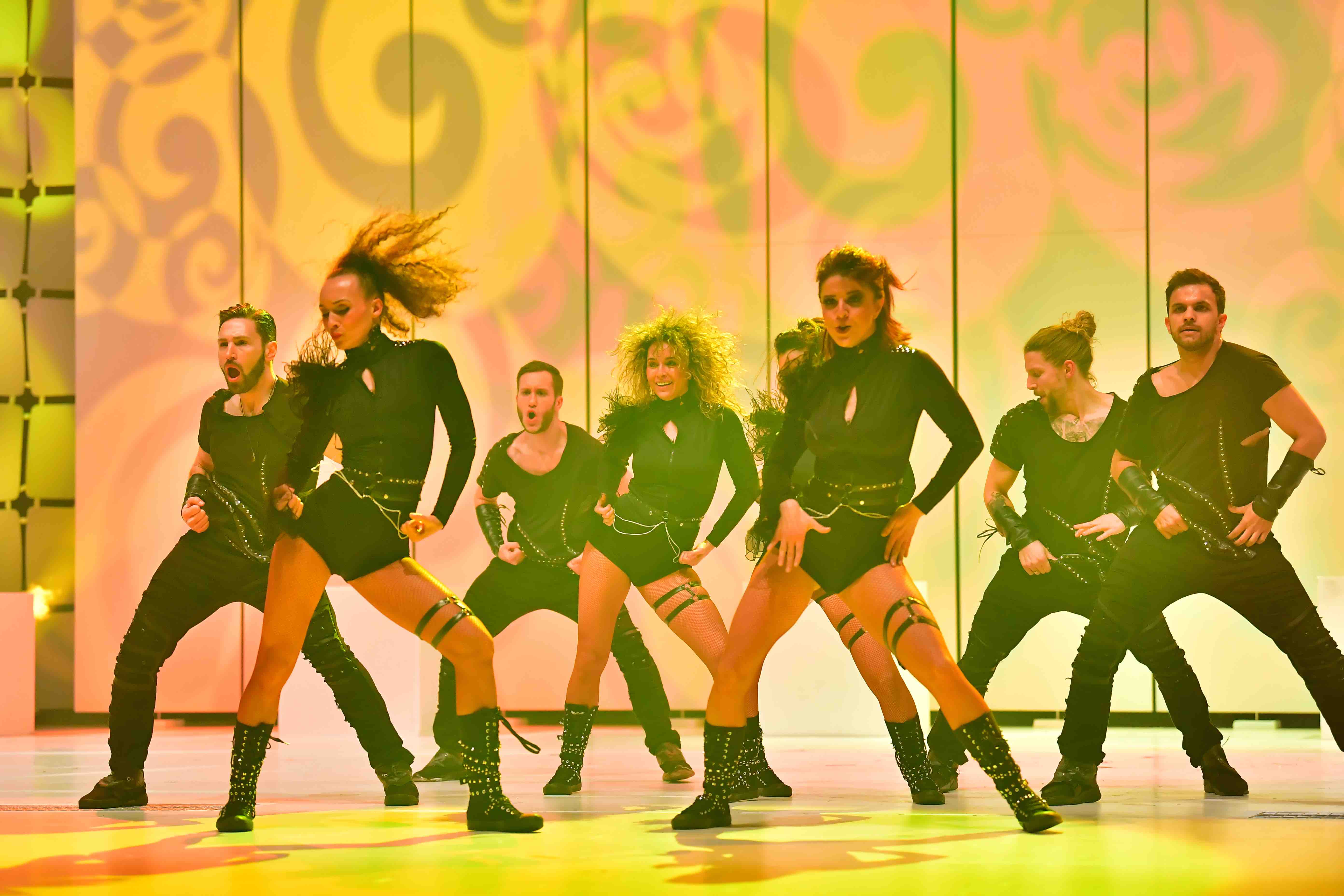 The audience was enjoying a very varied program: eight professional dancers lead the red thread through the staging and artfully blended the show highlights into another: VisualMovers a live performance in interaction with video mapping, LightMuses an expressive dance choreography in edgy light costumes, Tricking,running and jumping over obstacles in a supple manner- edgy kicks flips and twists , CyrWheel presented by Robert Maaser in a zebra costume, FlyingAcrobats with a high speed tumbling performance – a dynamic firework, RSG-Dancers an aesthetic performance with the top stars of rhythmic gymnastics, FlyingGlobe an aerial artist performance , a drum battle on the FlyingOctagon, as well as the top final act the FlyingDrummers who performed an impressive act combined with pyro effects.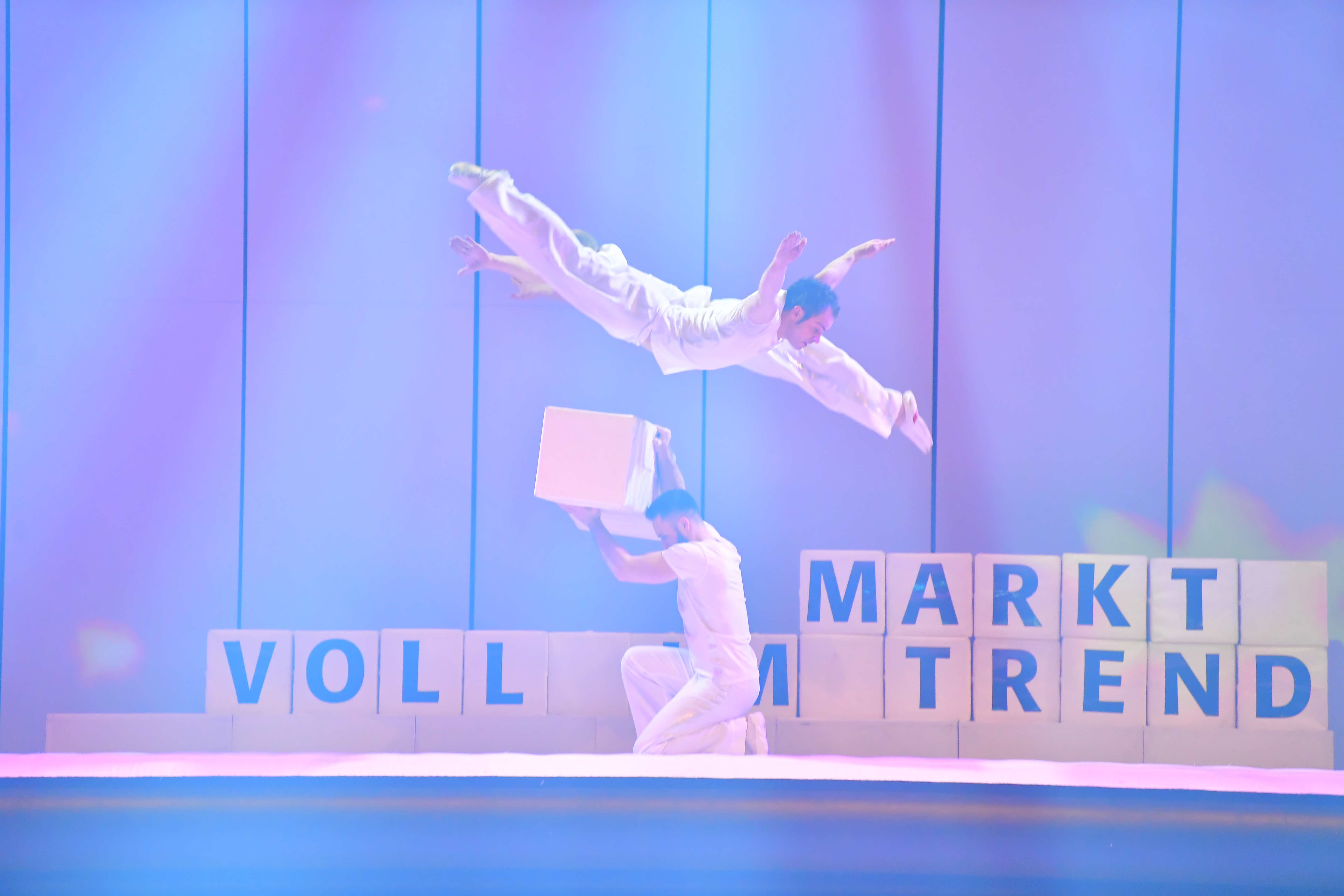 As a specialist for corporate events, the Sanostra team has also included customer-specific content in the show. For example, the brands of "Hagebau" were staged artistically as part of the "Visual Movers" performance. The logos were animated and projected onto mobile white corpuses via video mapping. The "Flying Acrobats" let letter cubes spin through the air while tumbling with flic-flacs and saltos. Finally the letters of the key visual were surprisingly set together as one.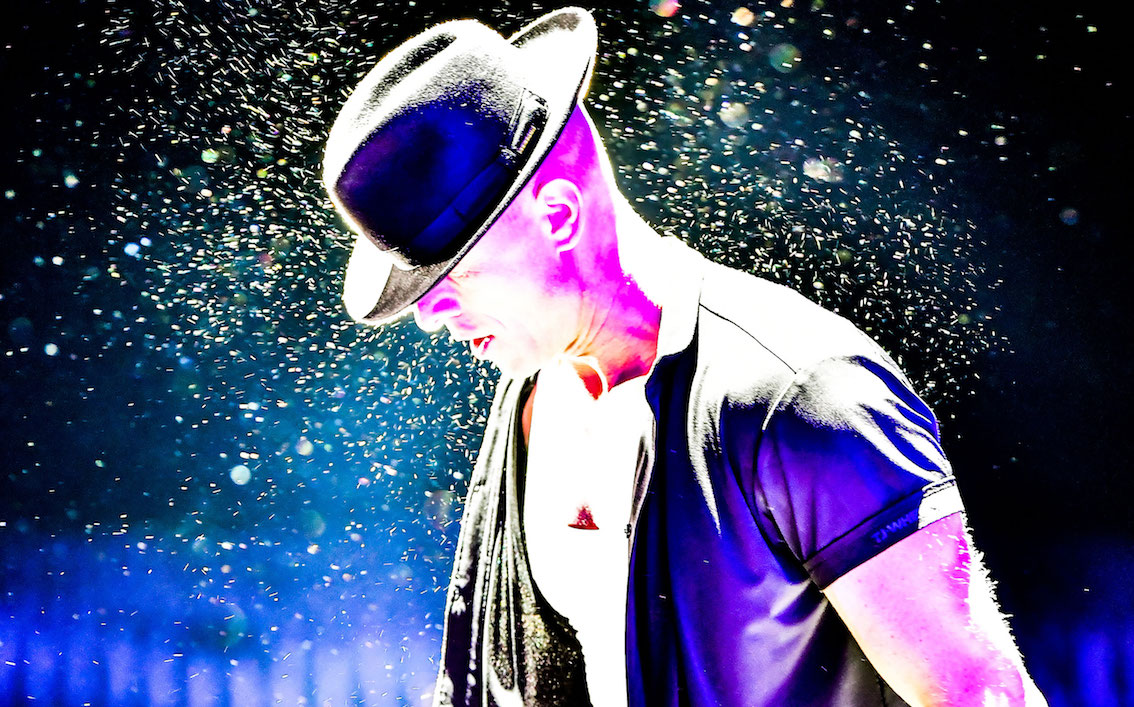 Each of the Sanostra shows is unique and individually designed. If your next project shall also become an unforgettable experience, do not hesitate to contact us. Just take a look at our website: www.sanostra-shows.de and get inspired.