Visions in artistic form!
The Visual Movers show merges 3-dimensional motion graphics with acrobatics and dance. The movements of the artists are embedded in a scene generated via video mapping. This creates a varied live performance in interaction with audio-visual art.
Several mobile cube elements get precisely projected with mapped video content. They are used as stage decor in different formations. A full-surface projection onto the background as well as on the floor creates multiple layers and ever new images. The show allows to integrate corporate design of the customer, the color scheme and content can be tailor-made to suit the occasion.
With a view to the future, the performance reflects current topics such as digitization and mechanization artistically.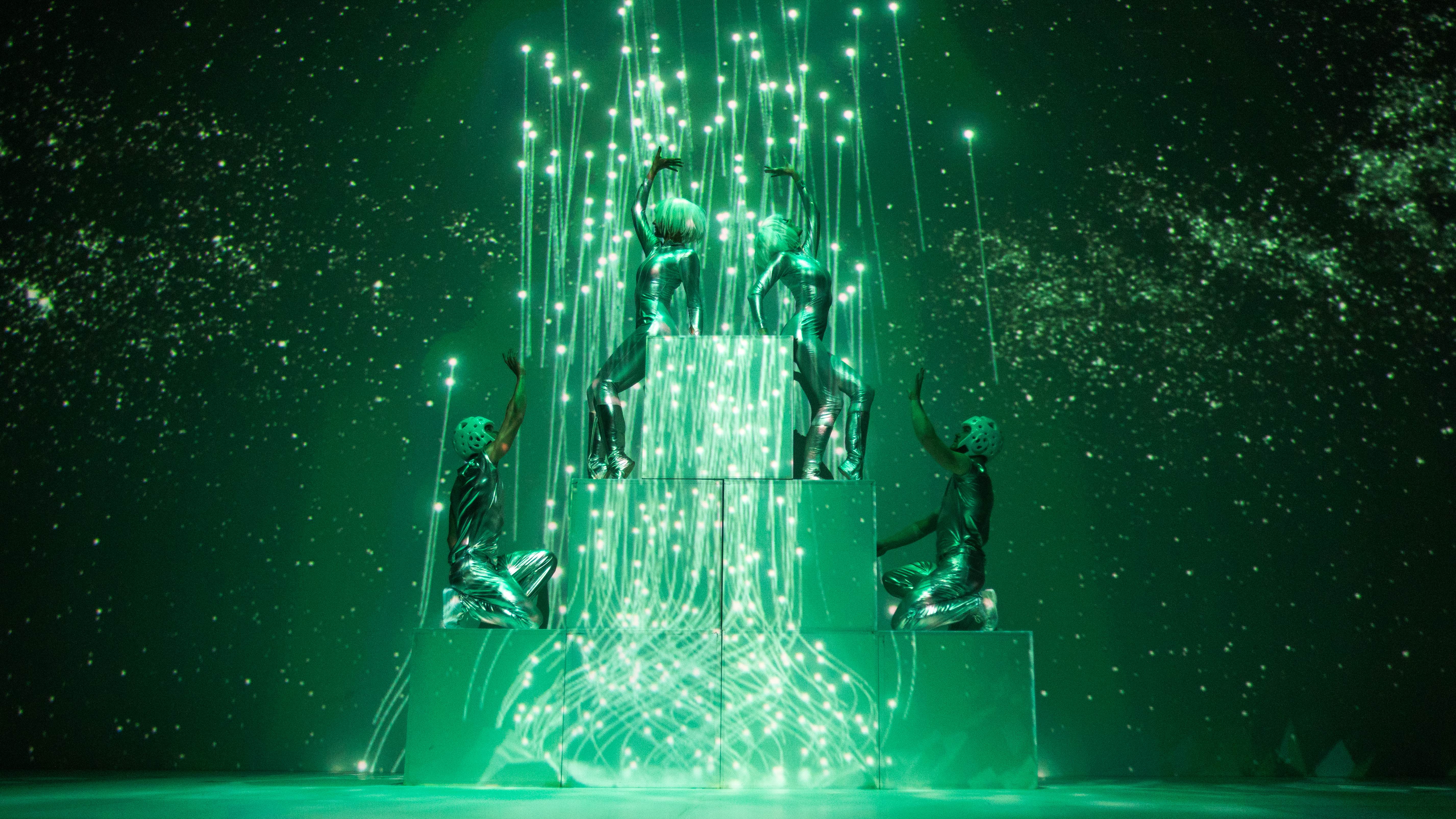 Munich, September 2018: At the opening ceremony of iba, the international bakery exhibition, GHM is focusing on futuristic elements. The traditional craftsmanship is future-oriented. In addition to a virtual tour through VR glasses across the fair, a keynote speaker explains where previously unthinkable inventions could develop. The production processes in the bakery trade are predominantly machine-determined today. The economy thinks beyond borders.
The show production company SANOSTRA GmbH was commissioned to artistically visualize this development for the opening of the event and to emotionally tune the 800 invited guests. It quickly becomes clear that the Visual Movers fit perfectly to bring modern themes of the event to life.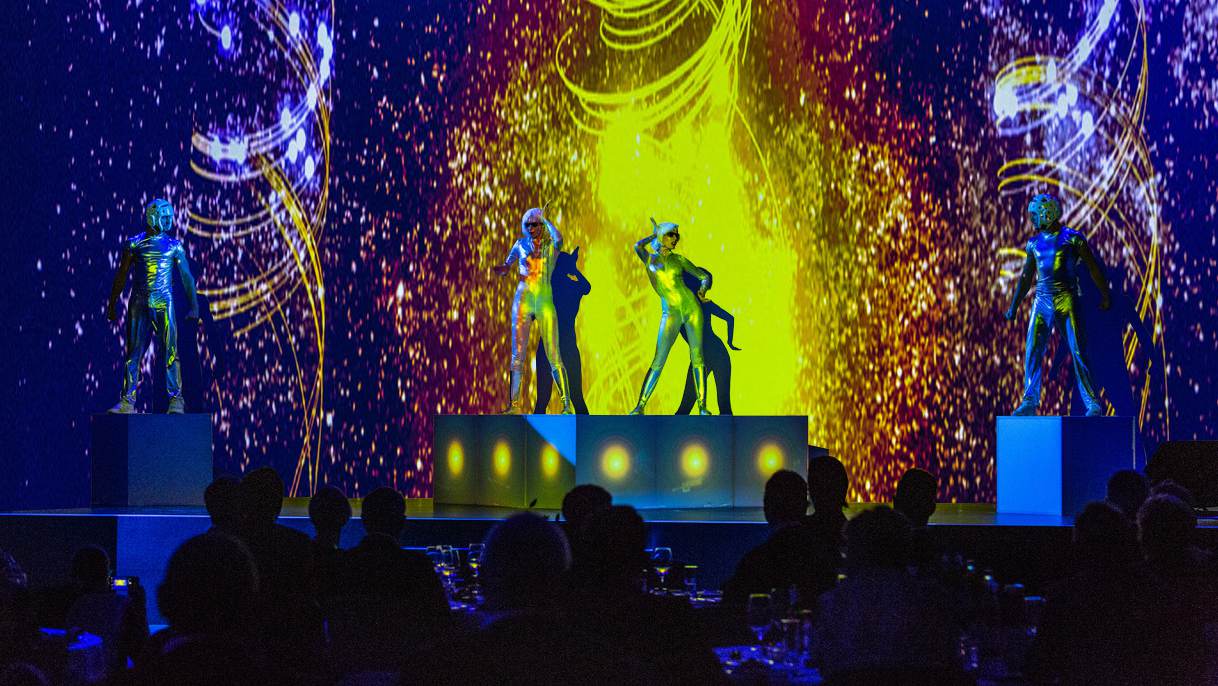 The performance takes place in front of a 20m wide projection screen created in CinemaScope format. "With spacey motion graphics, we create a variety of images on the core topic of digitization and take the viewer into a new cosmos. We include the event-specific slogans in three-dimensional animations. It opens up an unknown universe and it seems as if the protagonists perform in the middle of distant planets. This is how choreographer Annegret Köhler and show director Björn Hanefeld describe it, who are responsible for the idea and artistic staging.
Also the software company "jedox." made future visions the central theme of the employee conference, which took place this year at the  Wolkenburg in Cologne. "Take off to the cloud" was the motto of the company event, which was brilliantly opened by the Visual Movers. Jedox combines corporate performance management and business intelligence in one software. An advanced system solution that was symbolically represented by the technically sophisticated show act with individually branded storyline.
In October, the Visual Movers were invited to the Science Prize at the Palmengarten Frankfurt. Since 1996, the "PHOENIX group" awards annually innovative and outstanding work with pharmaceutical relevance. The event organizers emphasize the fact that live-entertainment also highlights modern trends. The decision for a high-quality show act therefore also fell for the Visual Movers this year. Both, the 400 invited guests and Nina Ruge, the well-known presenter of the evening, were thrilled with the futuristic show, which perfectly combines innovative technology and artistic performance.
https://www.sanostra-shows.com/en/premium-acts/visual-movers/